Snowboard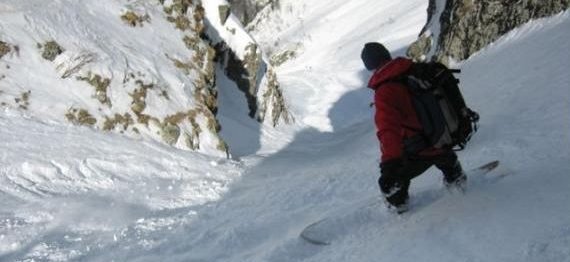 The off piste snowboarding in La Plagne is with HORS LIMIT.

The ski area in La Plagne Paradiski offers quality off-piste snowboarding. Many off-piste descents are possible around the Glacier of Bellecôte, on the Northen faces, in the forest or also in one of the several famous couloir of La Plagne. The major part of these itineraries are reachable by ski lift.
Our experience in thess moutains will guarantee off piste snowboarding in wonderfull spot with the best condition overall off-piste areas.
Informations
Everyday every week from decembre to april

- Departure at 9:30am in the morning and return around 5pm. Lunchbreack in a chalet with a panoramic view on the Mont Blanc.
- Adapted for advanced skiers and snowboarders, every small group will be led by a moutain guide.

We also lend ARVA, spade and probe, which are essential in off piste.
Registration
on the ESF website.

You can reserve now for each trip.

HORS LIMIT it is also off-piste snowboarding abroad for unforgettable trips.
Pictures
More informations:

Guide François Allemoz
Contact directly the Guide François Allemoz: francoisallemoz@wanadoo.fr (+336 09 41 53 85)

ESF Plagne Centre
Book and find more informations on the ESF Plagne centre website

Contact us
Contact us directly with our website or by email: guides.laplagne@gmail.com