Bivouac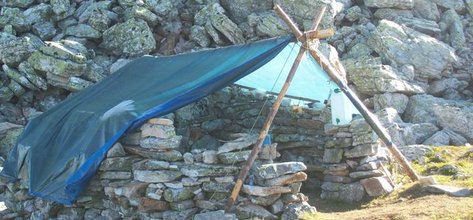 Spend a night in a Bivouac. We take you into the wilderness to sleep in a magnificent, quiet place, watching the stars as the night falls.
First ever Bivouac :
Leave at 2pm and walk for 2h30 to the bivouac. We sleep facing the spectacular Vanoise Glacier and walk back the day after around noon.
Hiking Bivouac
Leave at 2pm and walk for about 3 hours to the bivouac where we sleep facing the Mont Blanc. The day after we go on another beautiful walk and go back for the evening.
Raid Bivouac
We will do the tour of the Massif de Bellecôte in 4 days, with 3 nights in Bivouacs.
All the equipment required for the Bivouacs is lent by the guides. .
Pictures
More informations

Contact us
Contact us directly with our website or by email: guides.laplagne@gmail.com