Canyoning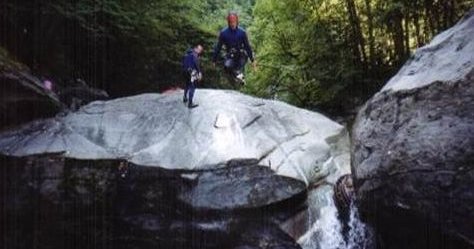 Presentation
Canyoning is a great sport which consists of descending mountain torrents, usually in steep-sided canyons, using various techniques to do so : walking, jumping, abseiling, swimming and sliding !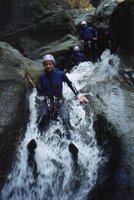 Canyoning originated because cavers needed to get down torrents to reach caves. It has been a popular sport in France since the 1990's and there are canyons in all the mountainous areas throughout the country, including the Northern and Southern Alps, the Pyrenees, Vercors, Jura and also in Northern Spain.
In the Savoie region there are over 30 canyons, all of which are unique and have their own caracteristics.

Qualified canyoning guides take groups down canyons regularly, so they have up-to-date knowledge of the conditions and can ensure maximum security during the activity. No specific sporting capacity is necessary, but it is recommended to be fairly fit, know how to swim and, above all, be motivated !

For whom?
Many of the canyons ideal for beginners have the full range of canyoning techniques an dit is often possible to bypass any difficult area if necessary. There are usually paths along the river bank, not too far from the canyon itself.
Canyoning adventure
Pictures
More informations:

Guide François Allemoz
Contact directly the Guide François Allemoz: francoisallemoz@wanadoo.fr (+336 09 41 53 85)

Canyonin aventure
More information on the François Allemoz website

Contact us
Contact us directly with our website or by email: guides.laplagne@gmail.com